11:00 Late registrations,
Location:
O'Learys Sports Bar
38 Ba Trieu, Hanoi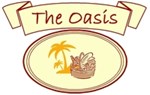 On the buses a small snack will be handed out with a sandwich, a fritata & a piece of fruit, courtesy of Oasis. Be aware that this is not a complete lunch so better have something before you set off!
11:30 Buses leave for ballbuster, 12:30 ballbuster starts.
12:30 Assemble for regular run & walk at O'Leary's.
13:00 Buses leave to regular run & walk site
14:00 Runs and walk starts

Important: All runs & walk are A-B, leave your hash-bag in the buses, they will go to the end circle.

16:00 Circle, beers and snacks
17:30 Return to Hanoi, straight to party venue
18:30 till late: 25th anniversary dinner party
Location: The 100 Beer Garden
In case you get lost: We have placed signs in both Ao Co Alley 236 (a small narrow twisted alley) and Ao Co Alley 238 (a darker, but wider street), look carefully for these signs... and follow your instincts and go further..
21:00 Bus 1 Leaves for Old Quarter, if needed.
22:30? Bus 2 and 3 leave for Old Quarter